Make a Reservation
You and you guests are always welcome!
Select a table
&
book now
We will confirm your order via E-Mail
Have a special occasions to cheer about with your love ones. Let us handle your occasion with more dignity.  You pick the table you want, we will have it ready before you get in here.
Prefer to make your reservation via phone? Give us a call! You can contact us between 10am and 22pm ever day of the week. Our Phone number is (443) 410 – 0150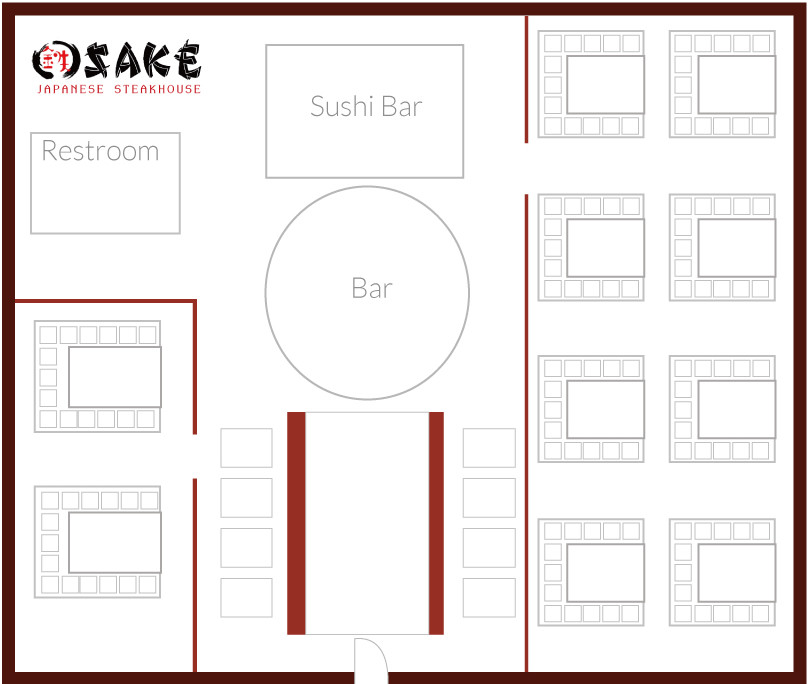 Separate Room: Dining Room

Planning to have small family reunion, alumni meeting, or company meeting? Sake Japanese Steakhouse is the right place for this kind of gathering because we can have you and your guests to be satisfied with delicious foods. They will also like our "Hot Show" performance by highly talented hibachi chefs.
We are confident that you and your guests will leave our restaurant with unforgettable dining experience. Please give us a try. You will be glad you did.

Separate Room: Party Room
Eating out with a big group isn't just easy but also frustrating in some point; it's going to be a rather different experience for diners. But we can make this big party simple and easy for you. You just enjoy the moment with your guests.
Our group of expert service personnels will make things going smooth and fun for you all. You can trust on this because we all have plenty of experiences, and we all think that to make you and your group happy is our number one priority.